INDIAN RECORDING ARTS ACADEMY AWARDS 2023
Process, Rules & Regulations
Only the Soundtrack/Albums/Movies/Web Series released officially and available to the public at large from January to December 2022 are valid for nomination.

No Festival movies will be accepted which are not released officially and which are not available to the public at large.

In all Foreign Films categories, the Engineer must be a resident of India.

Any creative recording can only be submitted under ONE appropriate category. (E.g., the same documentary cannot be submitted again under Short Film or a Web Series or the same Short Film cannot be submitted in Short Films category as well as Web Series category)

There should be one authorized person (Nominator) for entries submitted. IRAA team will coordinate with Nominator only.

The applicable nomination fees are per nomination.

If nomination fee is not paid, entry will be considered invalid.

In case of disputes, disagreements and discrepancies arising regarding credits, only official, published credits will be considered.
Process:
The entry submission process is completely online.

Duplicate entries not allowed. If separate entries are received for the same Soundtrack / Song in the same sub-category, from Sound Engineers / Music Producers / Studios / Labels, it will be treated as ONE entry.

Please be sure to provide clear and accurate information in the forms as the same will be used in print and digital collateral and / or any sort of promotion.

If there are multiple engineers / music producers collaborating on one soundtrack / song, please ensure that ALL names are mentioned in the respective fields (each name separated by a comma).

An entry that does not adhere to any / all competition rules and processes will be disqualified.

Entries once submitted, cannot be withdrawn, or edited and entry fees will not be refunded, hence kindly submit accurate information.
Nomination Fees - Rs. 500 (including GST) per nomination

Entry Deadline - 02 October 2023

The payment process is completely online.

No submissions will be accepted after the deadline.

Following are the payment details:
Wire Transfer Details:
Account No: 499-043735-002

Account Name (Beneficiary Name): Hyve India Private Limited

Bank Name: The Hong Kong & Shanghai Banking Corporation Limited

IFSC: HSBC0110007

Branch Address: K- 14-18, Sector-18, Noida-201301
Scan QR Code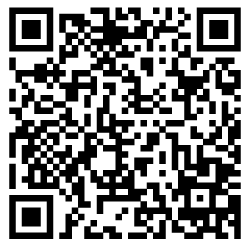 Jury reserves the right to re-categorize any nomination which in their view is incorrectly categorized based on the information filled.

Jury has the right to include, exclude or re-classify any song from any award category.

The Jury's decision on all aspects related to the short listing and winner determination process is final and binding on all nominees.
Decision of Awards Management on all other matters is final and binding on all Nominators, Nominees and Finalists, and no correspondence will be entertained on the same.

Participation in the Awards will be construed as an acceptance to the Rules and Regulations stated herein.

Participants understand and agree that mere participation in the Awards does not entitle them to win a prize.

Nominated persons could be contacted to provide further information as and when deemed necessary.

Incomplete / Wrong Nominations received in any manner will disqualify the applicant from participating in the Awards.

An entry once submitted cannot be withdrawn.

Nominees and winners permit (free of cost) the use of their name, content and other information about their participation in the public media – print, digital, television, broadcast, OTT etc. for the purpose of promoting and marketing the IRAA awards.

Awards Management, Jury and Sponsors shall not be held accountable / liable for any disruptions / or cancellation of the Awards or its ceremony or any part of its processes on account of any factors beyond its control.
Click here to submit registration form.

Select Main Category for Nomination.

Select Category from drop down.

Select Subcategory for Nomination.

Click on the "Next Step" Button.

Fill in all fields of the form and attach the supporting material.

Audio files should be minimum 16 bit/44.1 kHz .WAV files.

.mp3 submissions will be disqualified.

For Videos / Advertisements please send .mov file or .mkv file with either 5.1 or stereo audio as applicable. Maximum duration of the clip should be 15 minutes. – One Scene.

Audio files to be uploaded and files to be named as per song or track name for recording and music production categories.

Video files to be uploaded and files to be named as per movie / documentary / short film / web series / podcast / advertisement name respectively.

In all cases where an OTT Link is submitted, it is mandatory to fill in time Code field (start of scene to end of scene).

Make sure all fields are filled in. The form will not submit if fields are left blank.

You will receive a confirmation email with further details about the selection process and the event. Thank you for participating in the IRAA Award, and we wish you the best of luck!